Exploring Louise Rayner's Chester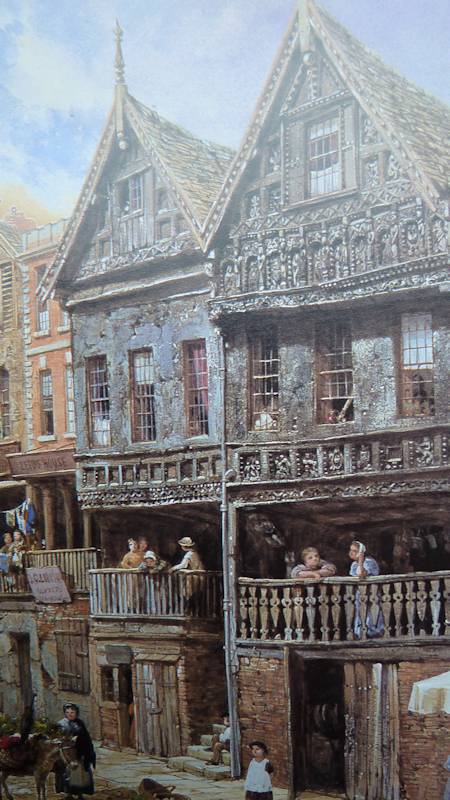 Louise Rayner (1832-1924) portrayed a uniquely charming vision of Victorian Chester in her much-loved watercolour paintings, becoming Chester's favourite artist, still admired as much today as in her lifetime.
She delighted in the textures of crumbling plaster, weather-beaten timber, peeling posters and rough cobbles. Her views of Chester's picturesque streets are brought vividly to life with ordinary people going about their everyday lives in the sunlit city.
Louise Rayner painted major public buildings such as the Castle and Town Hall, famous half-timbered houses such as Bishop Lloyd's Palace and the Bear and Billet, and long-vanished corners of the historic city such as St Werburgh's Mount and Harvie's Almshouses.
Your Guide will lead you on a 90-minute walk around the sites immortalised by Louise Rayner, discovering along the way how the Victorian era changed the face of the city, including the wonderful black and white buildings of this period.
Details
Tour takes approx 90 minutes.
Guides offering this tour for groups:
To book a Guide email here